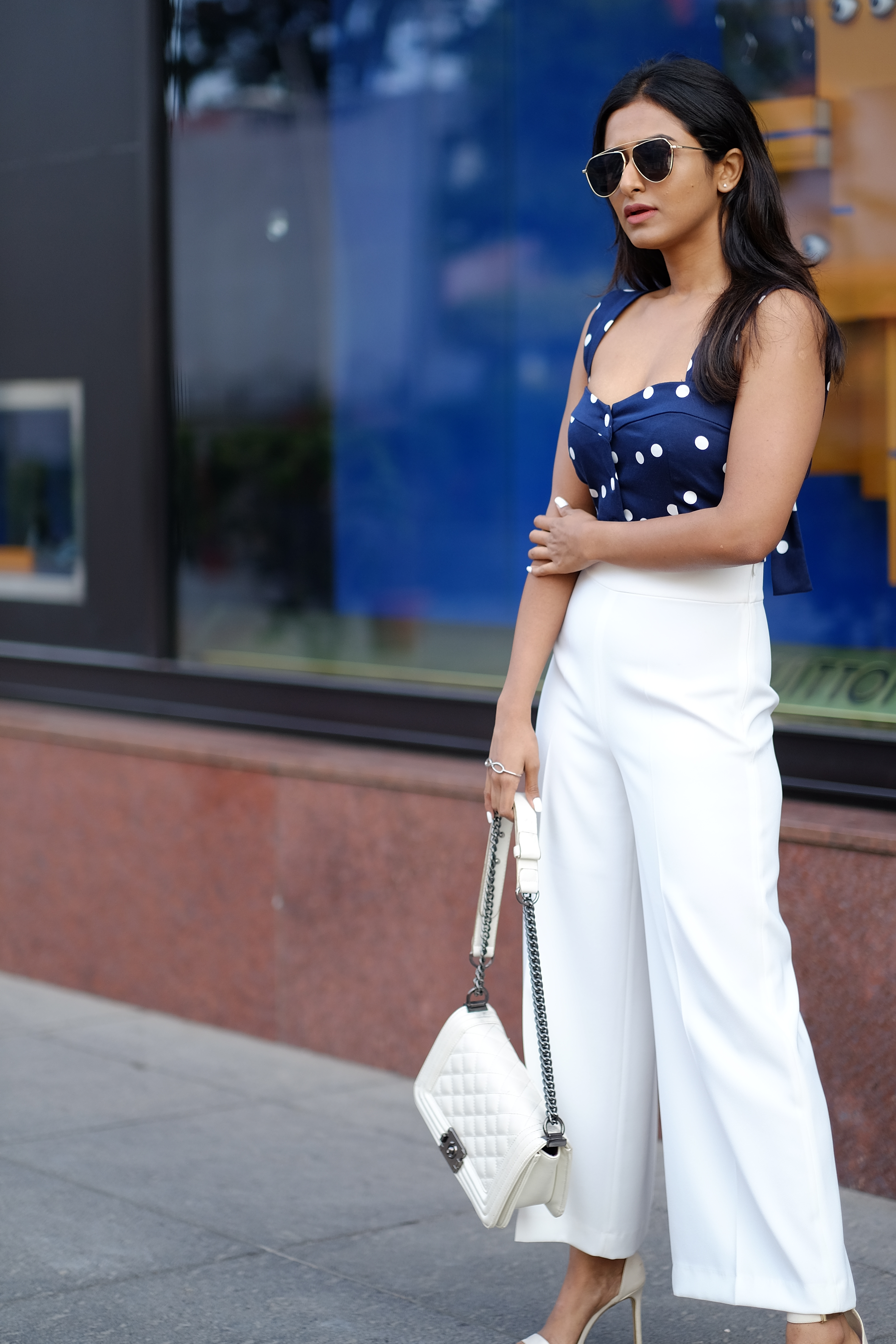 Hello and happy Hump day!
This outfit was a combination that turned out to be a surprising favorite! I've always been a bit wary of the wide-leg palazzo solid/printed pants as I figured it would drown me in fabric and make my short legs look even shorter. On the contrary, I love the way these culottes actually make my legs look longer and is a style that's instantly classy yet casual. It's the comfort of pajama pants combined with the elegance of dress pants in one! I love that this pair fits me so well around my waist and also the fabric has a good fall for the ultimate functionality and comfort. Once you wear palazzo pants, I can guarantee that you won't want to take them off!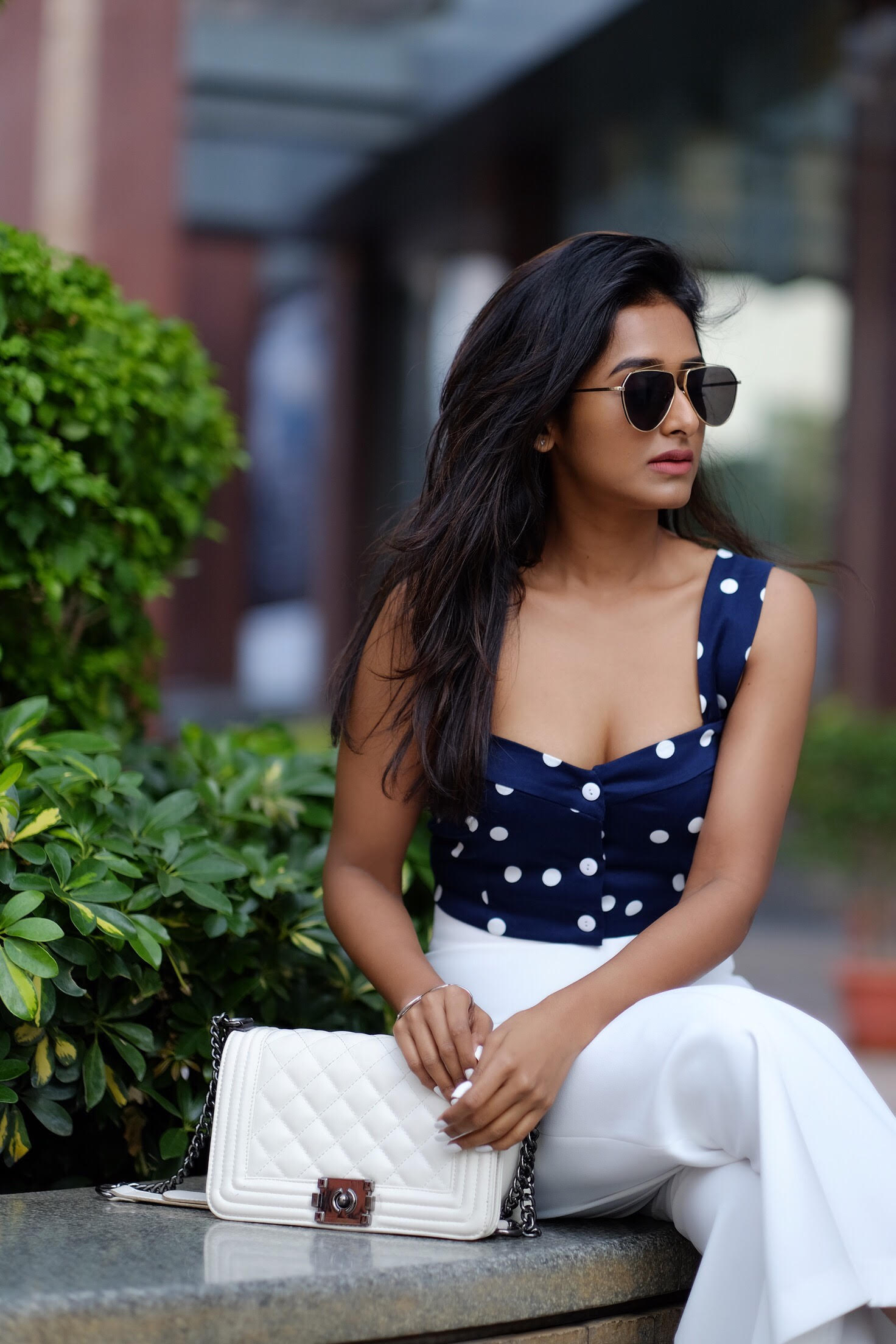 ADD EXTRA HEIGHT: Pair it with heels. Whether it be a chunky heel, a pointy stiletto, or platform wedges, pair your palazzo pants/culottes with heels to give the illusion of a few more inches. I personally am in love with these sandals and they're decently comfortable given the fact that they have a 4″ heel. I actually own them in 3 different colors and you'd find them at the popular branded stores like a Charles and Keith or Steve Madden or H&M.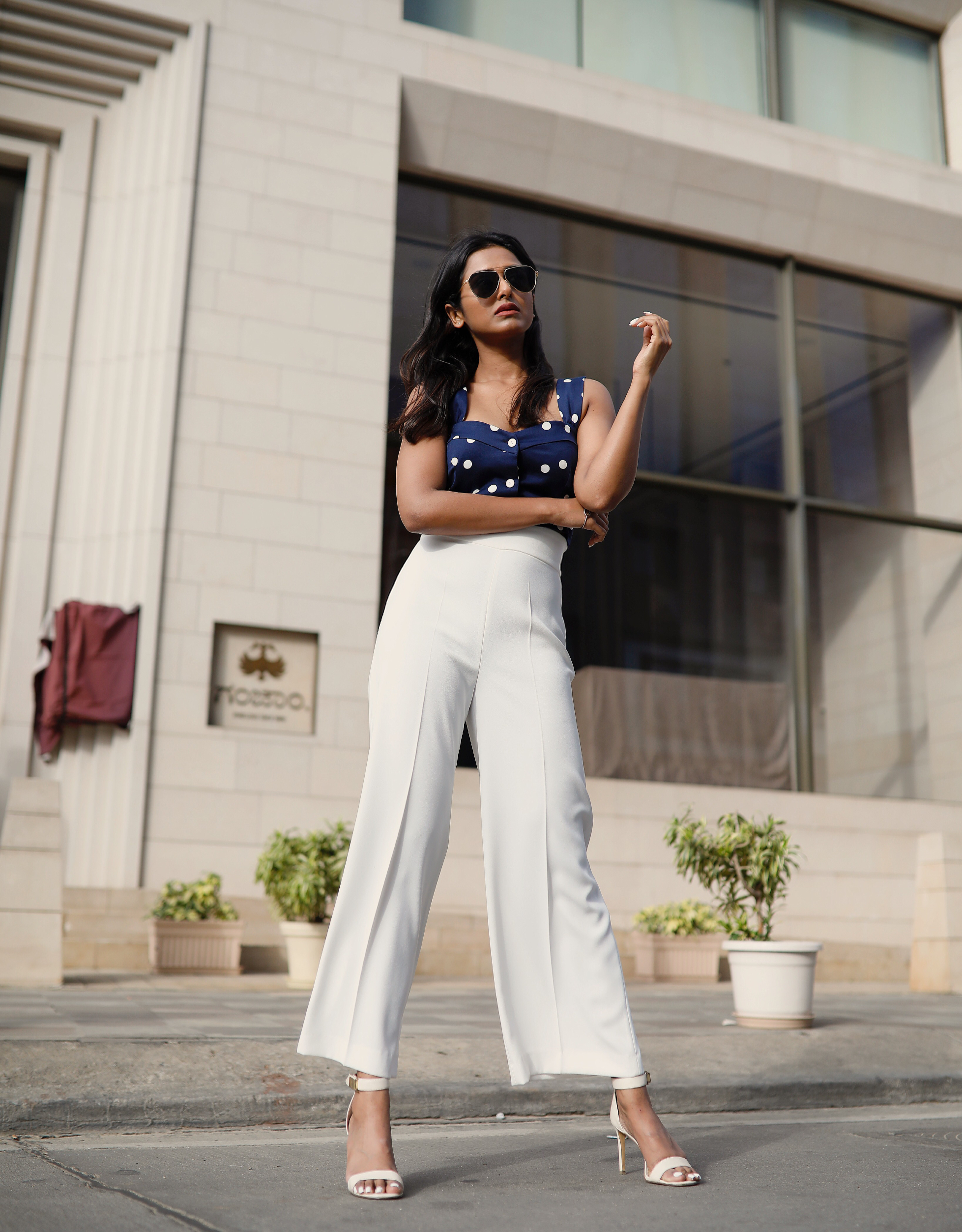 ELONGATE THE LEGS: Wear on high waist. In the same vein, I would also recommend wearing culottes on the natural waistline or even just a tad higher if they are long enough. It's all about the legs in the case of the silhouette you want to create with palazzo pants so be sure that the pants are the focus of the outfit!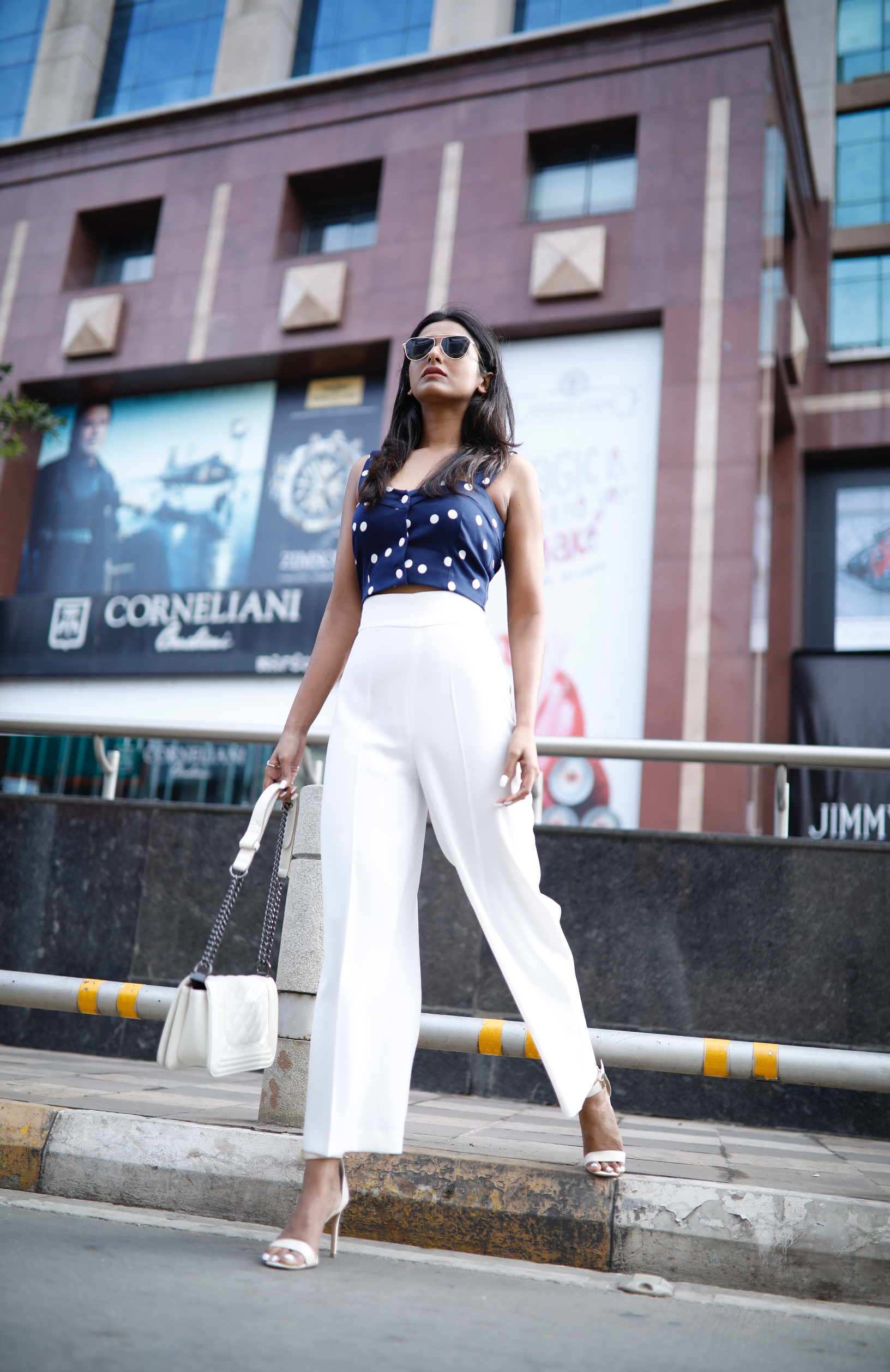 ACCENTUATE THE WAIST: Pair with fitted, crop or tucked-in top. To avoid looking like a giant block (not cute!), you want to make sure that your outfit has a defined waistline. To contrast the billowy fabric of the palazzo pant, I would recommend picking a top that's fitted or even cropped (love this one too!).  I love how the crop top accentuates the waist and the polka dots on a navy matches so well with the white culottes.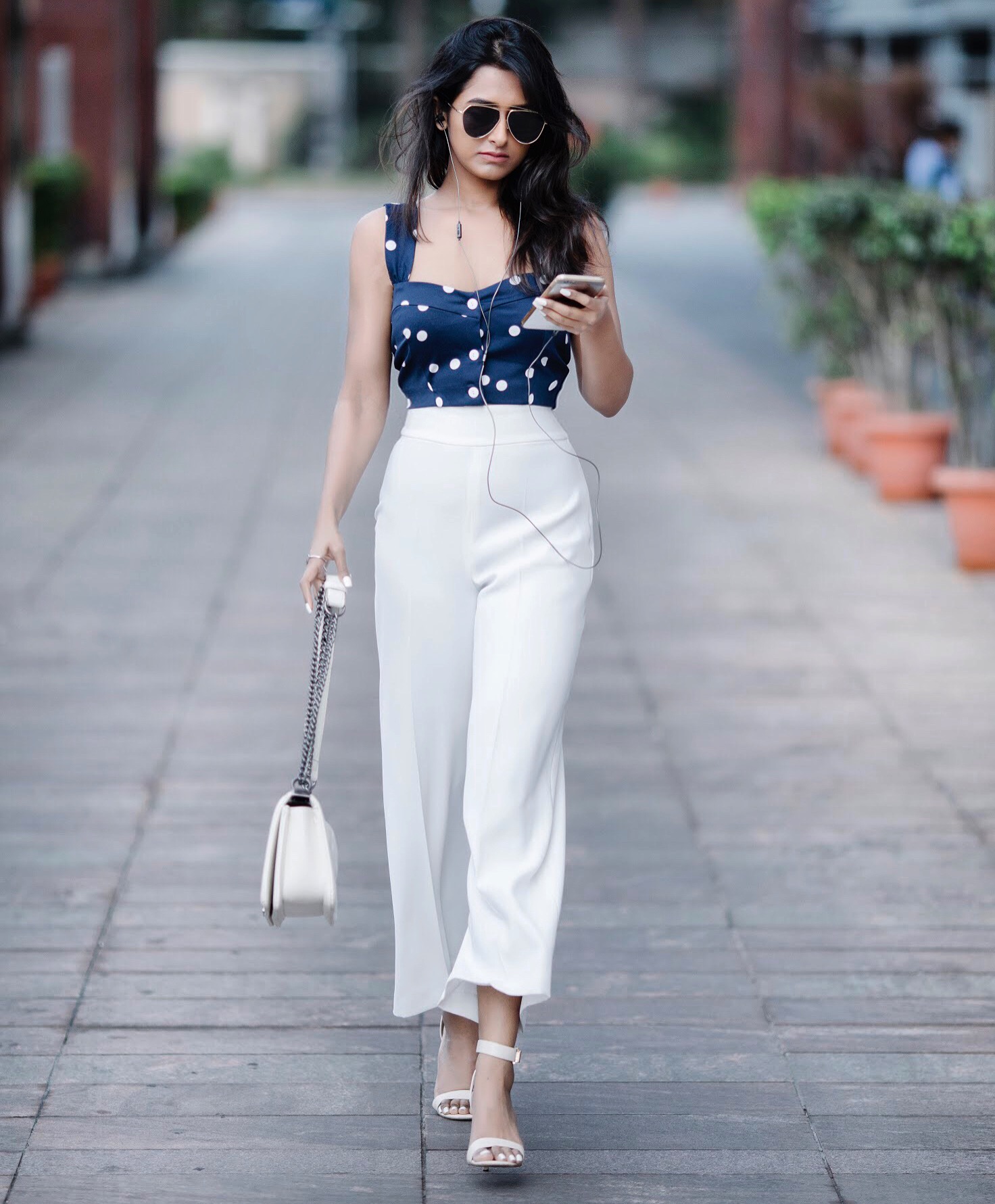 KEEP IT SIMPLE: Go with a printed/striped top. Culottes normally come in solid colors so it's good to balance it with an edgy top. Whereas if the culottes are printed/striped, you can go with a basic solid top. This polka dotted crop top is versatile enough and also has a cute bow at the back!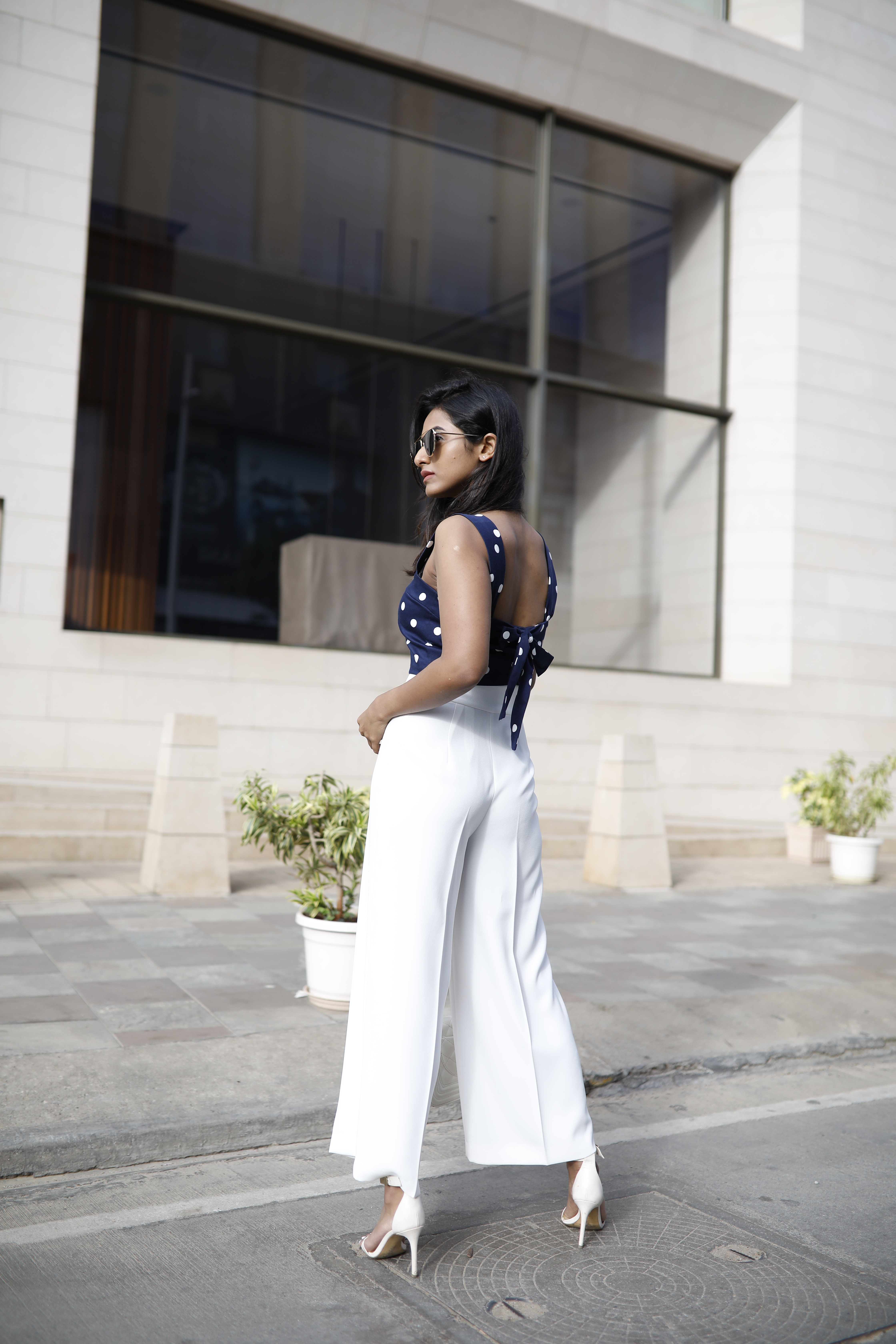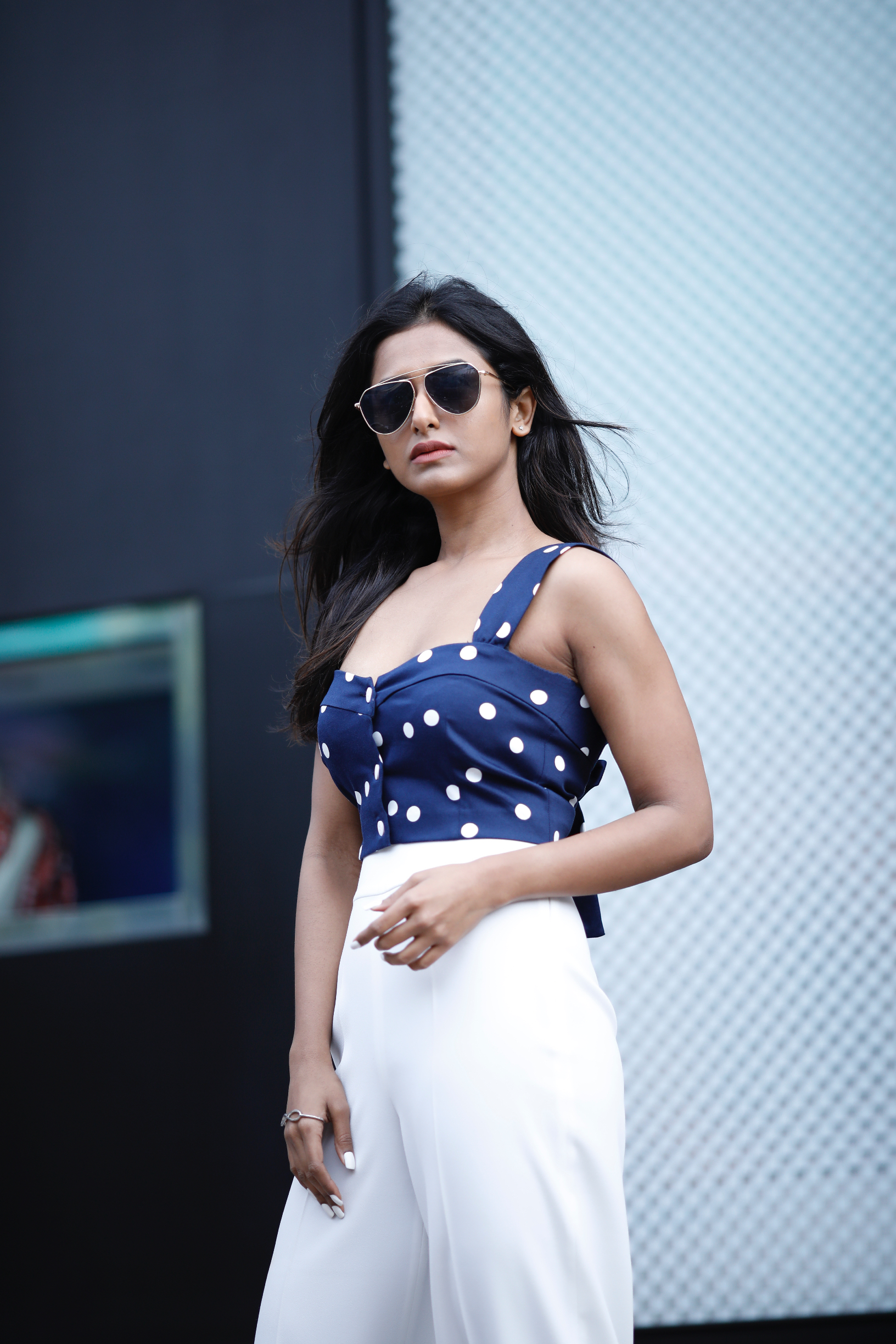 ADD STATEMENT ACCESSORIES: Give it a final pop. And lastly, finish the outfit with jewelry that stands out. I wanted to keep it simple hence, I have added a palm cuff and aviators to accessorize the look but you could add a contrasting choker too. This white Chanel bag is one of my favorites and I love how it made the look both easy-going yet edgy.
Other accessory options include a colorful scarf or over-sized floppy hat that would also balance out the culottes and give the outfit that elevated and effortless look.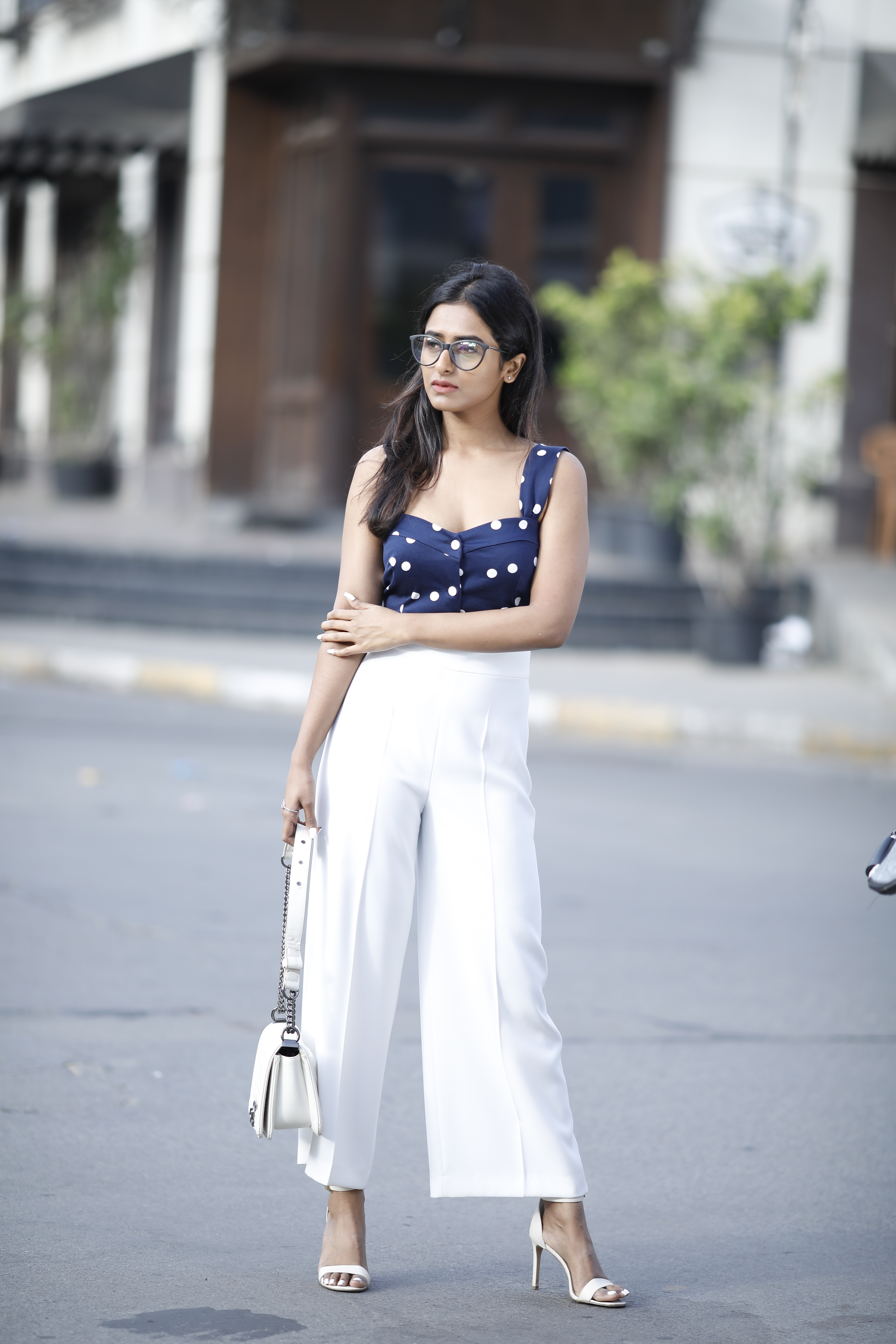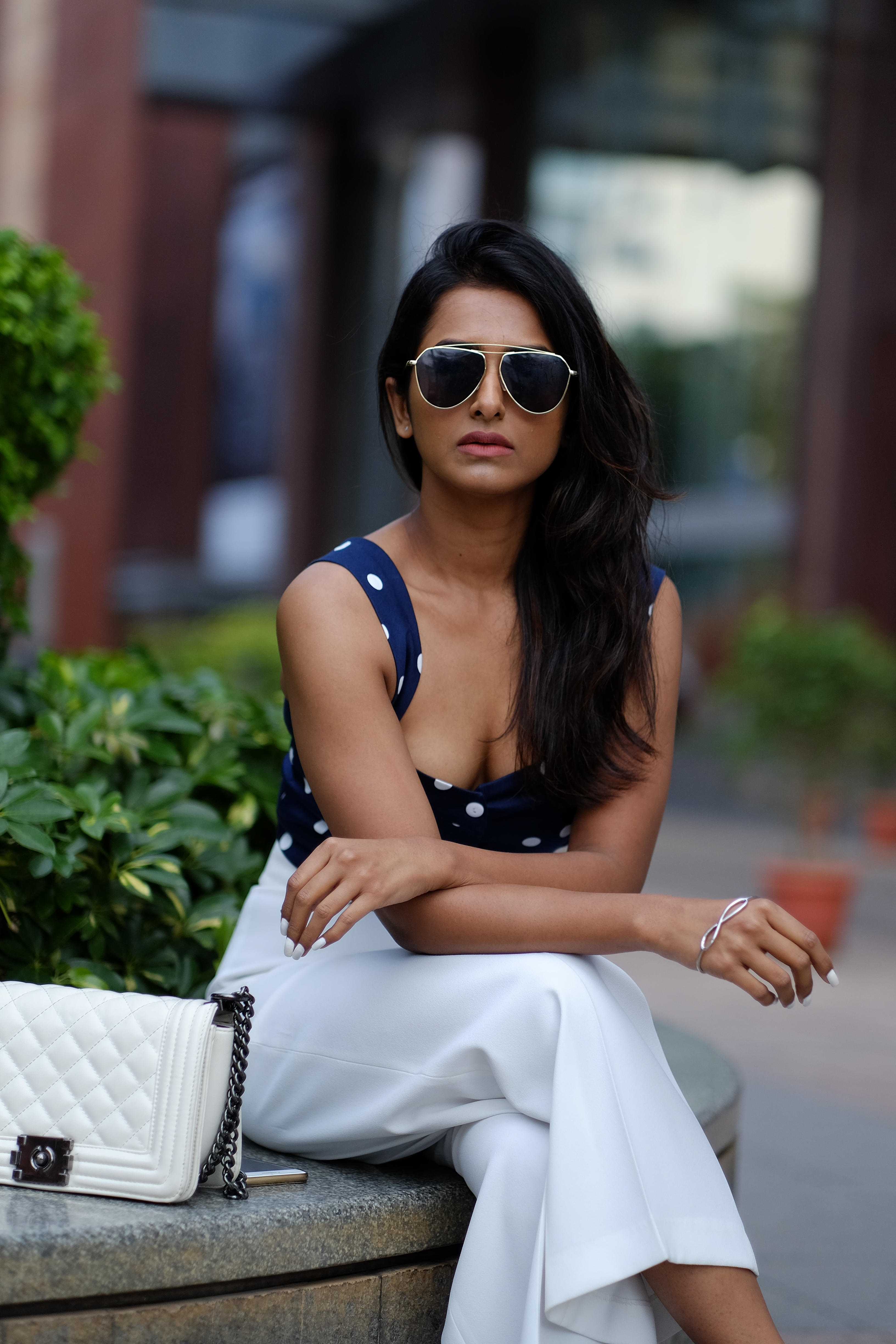 Top: Polka dotted crop top: Zara India
Bottom: White Culottes: Zara India. You may find similar culottes at H&M, Forever New
Shoes: Charles and Keith
Palm Cuff: Youshine
Sunglasses: Tommy Hilfiger
Bag: Chanel