It was a lazy saturday afternoon and I was all set for a lunch date with a bunch of ladies. In keeping with the summers, I was dressed up in white and blue. An off-shoulder blue striped shirt paired with my all time favorite white pants.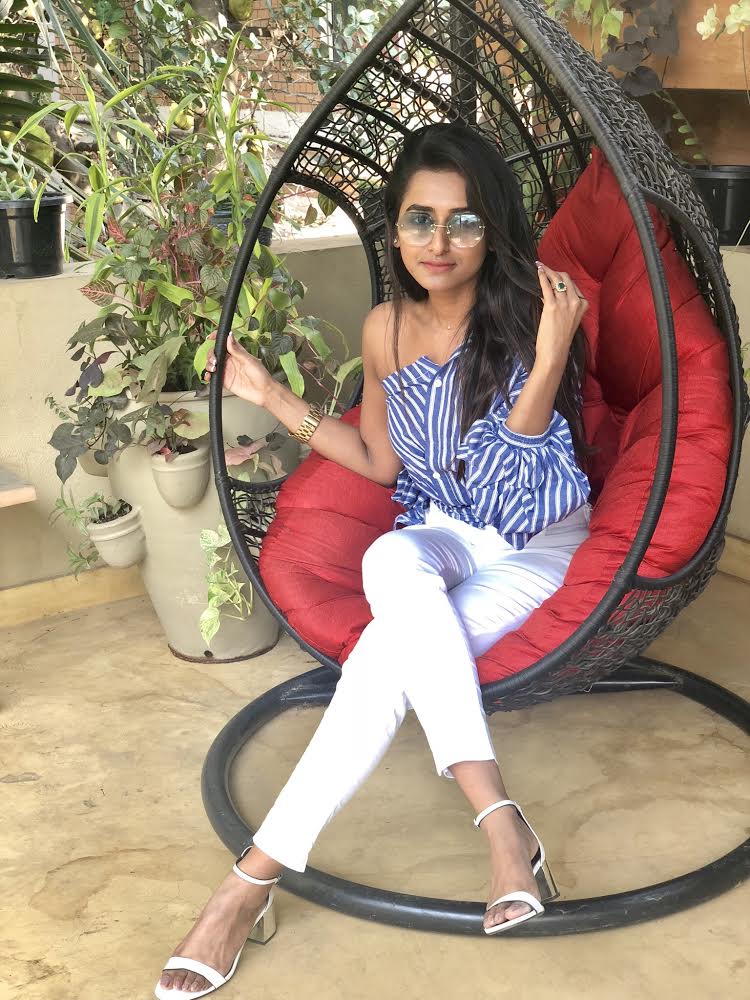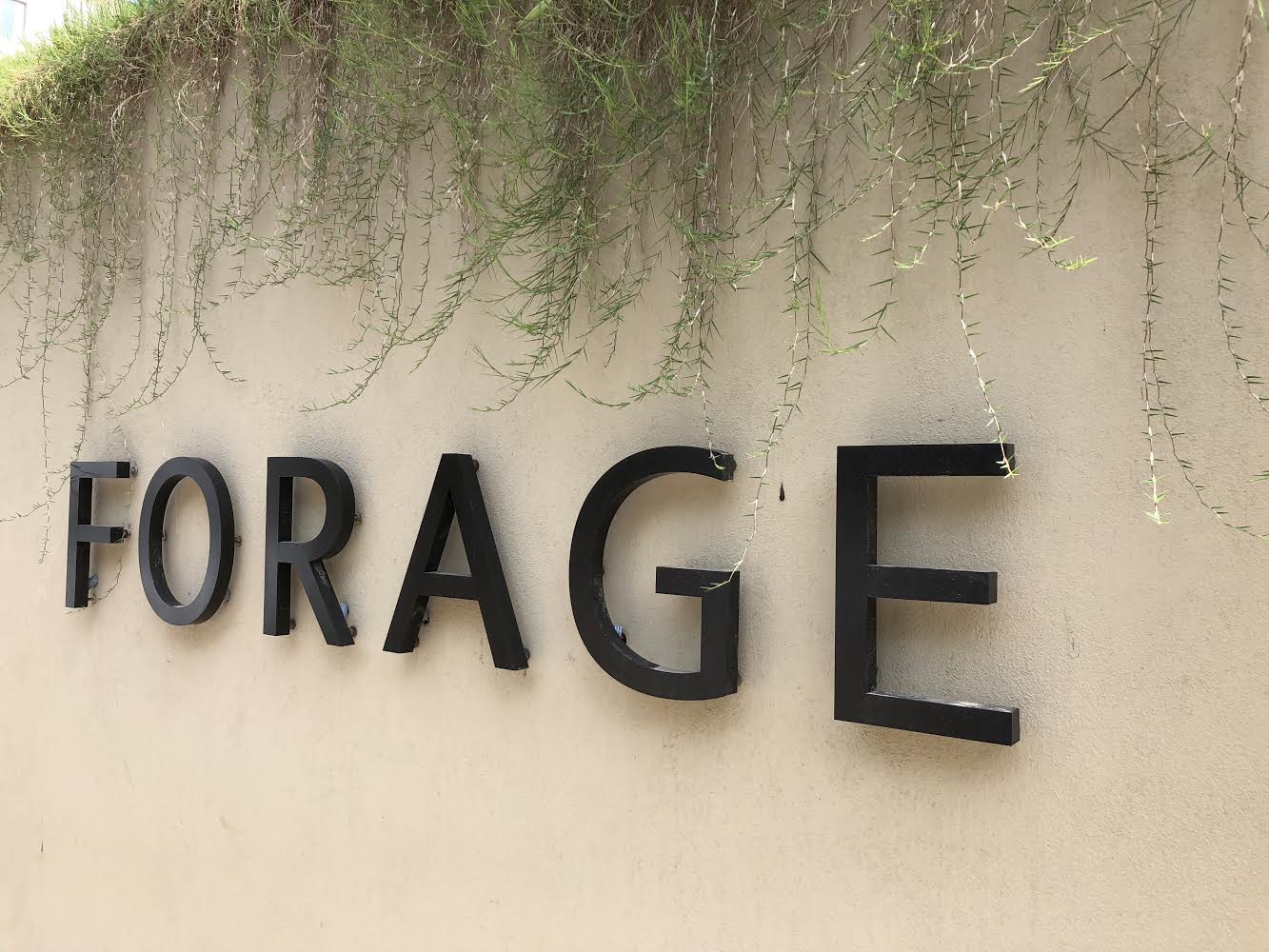 I am always in the look out for healthy food, my excitement and interest in looking for good, clean, flavorful food got me to Forage. Forage, located in Defence Colony, Indiranagar is a perfect place for a quite afternoon with yourself when you need sometime out, while browsing through a mini library that the space entails. You could also do a lunch with your girlfriends there or just go out on a date ! Forage, is one of those few places I have been, where there is a lot of thought given to the food and space. It's environment friendly and done up with great taste.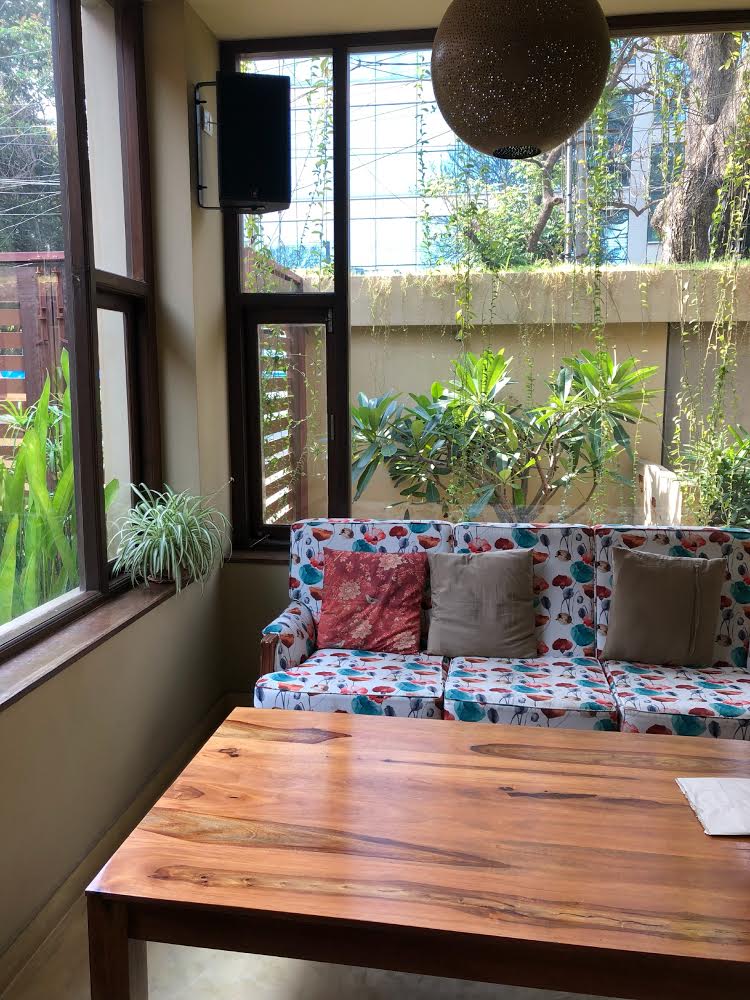 That afternoon I met some wonderful and extremely talented ladies from various walks of life. I'm so glad I got to meet them. We gathered around food and spoke so much about the IPL matches, giving tips to a friend who was planning her Eurotrip and Botany painting on postcards too. All of that while we were lunching at the calm and soothing ambience of Forage.
Now coming to what we were served at lunch – was an assortment of delicious and healthy eating – we began with nibbling on the sourdough along with the dip.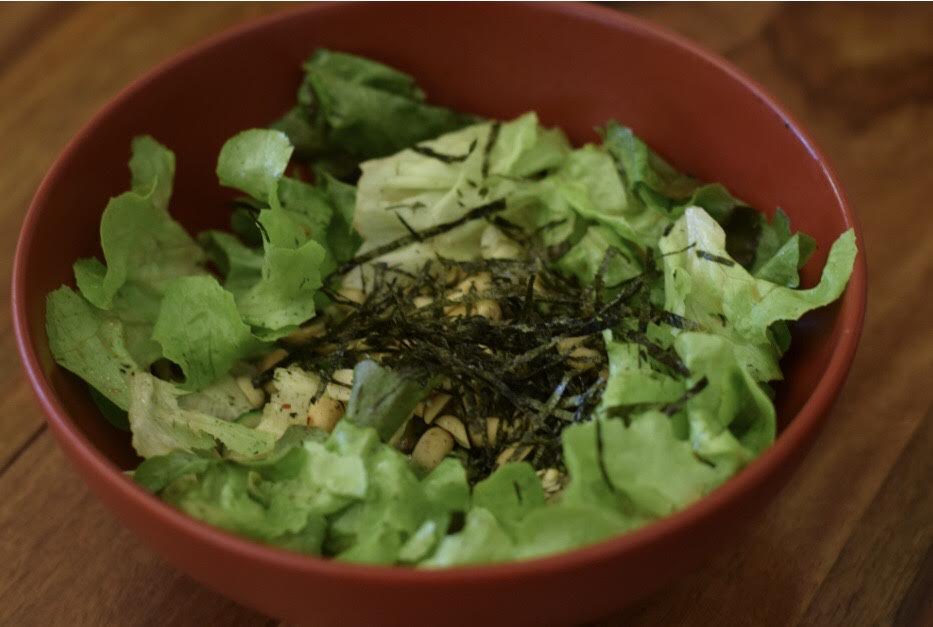 Then came the Caper salad – which was Cucumber, Capers & Peanut with soy dressing, toasted nori, lettuce & a touch of chilli.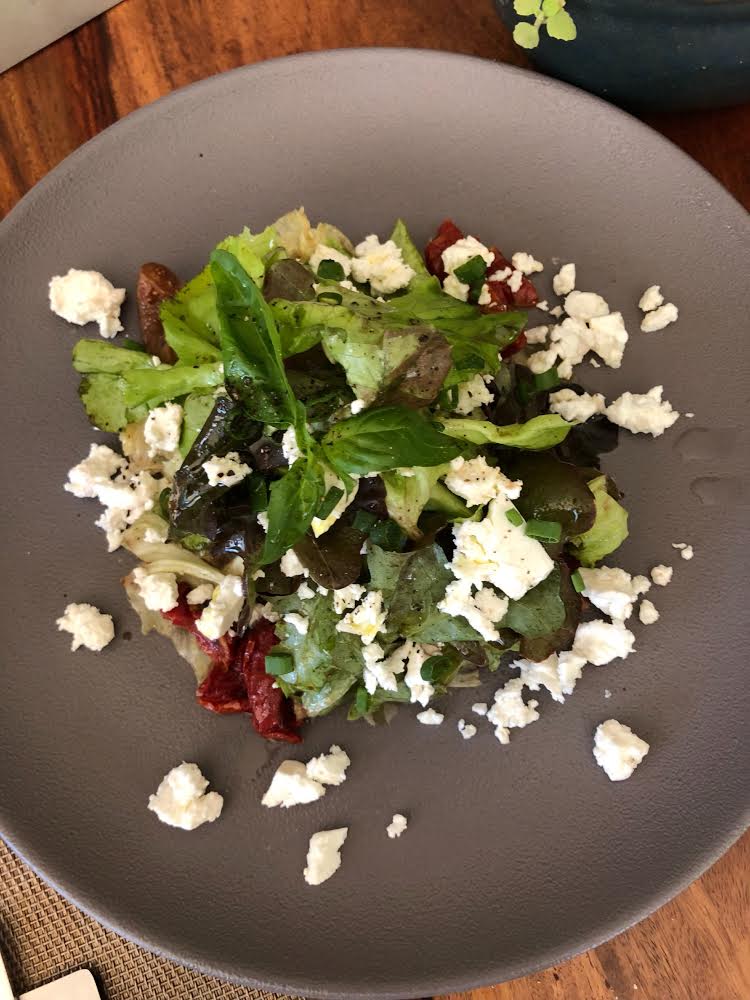 Fig and Feta – Wine soaked figs, oven roasted tomatoes & feta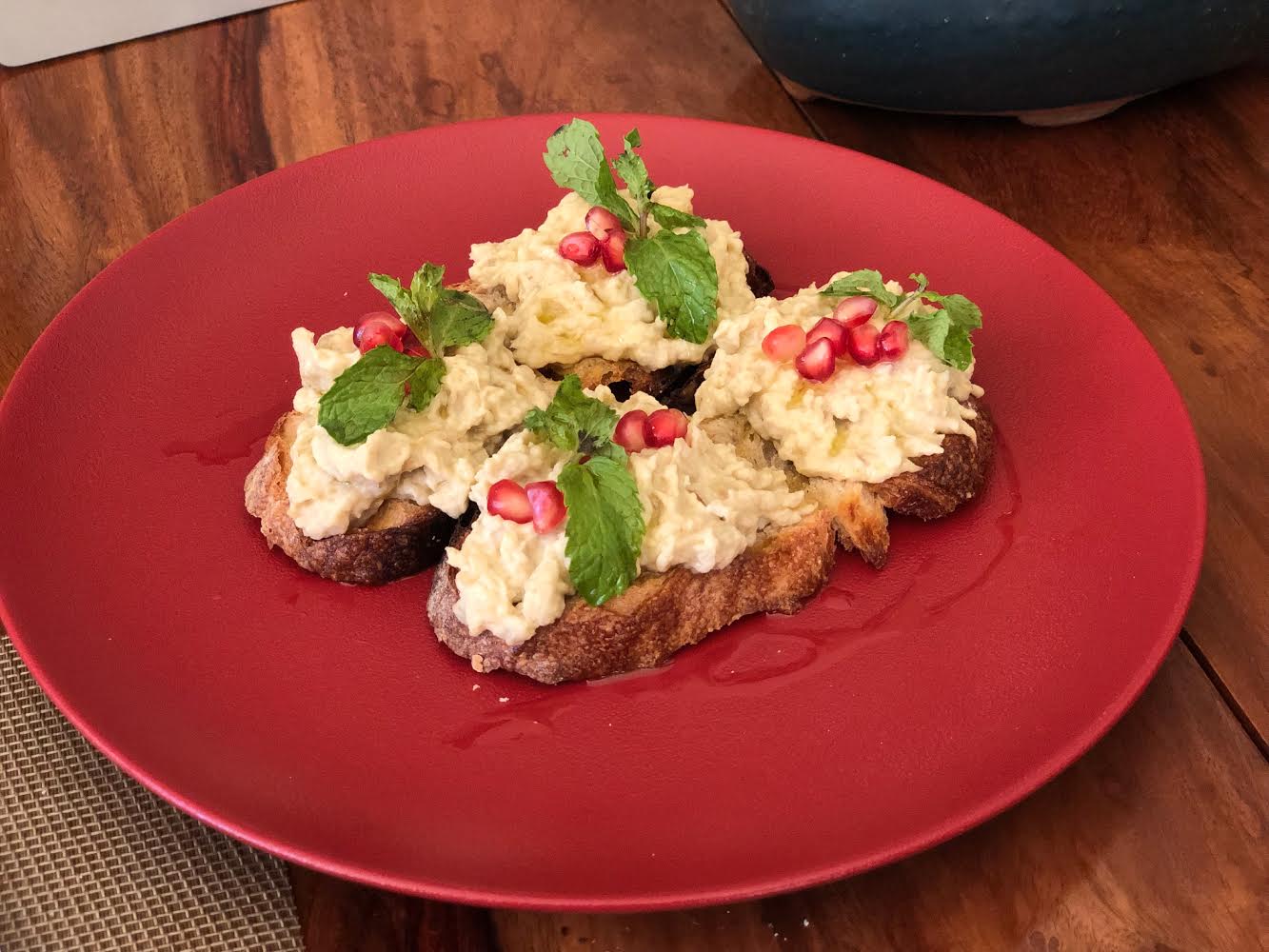 Aubergine Crostini – Aubergine and tahini spread on sourdough bread with garlic garnished with pomegranate & mint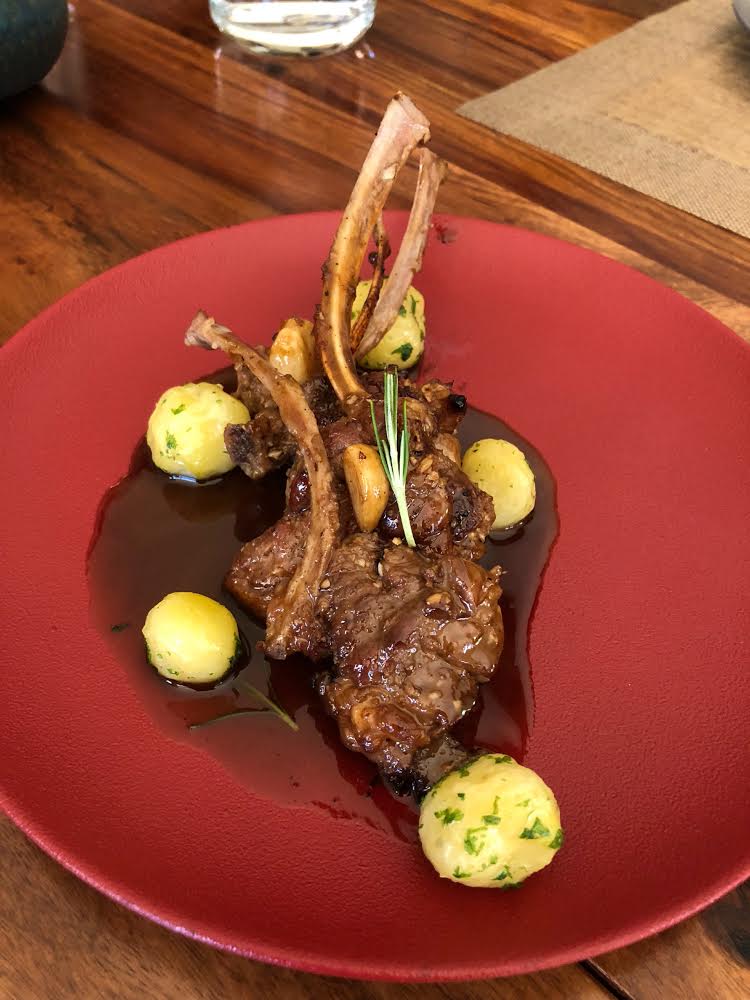 Petite Lamb Chops – with walnut pesto and parsleyed baby potatoes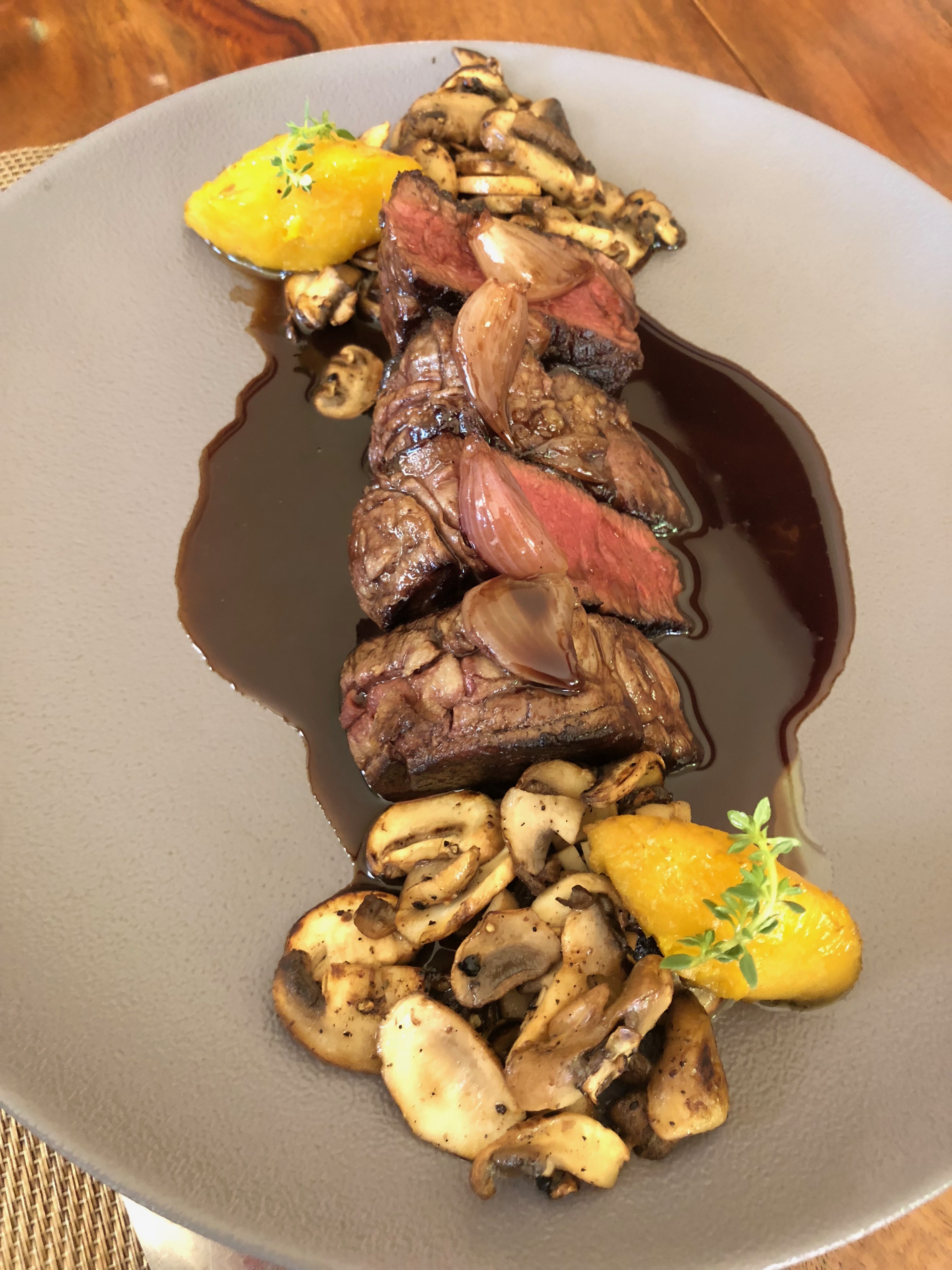 Beef Fillet – beef with shallot confit, pumpkin mash and sauteed mushrooms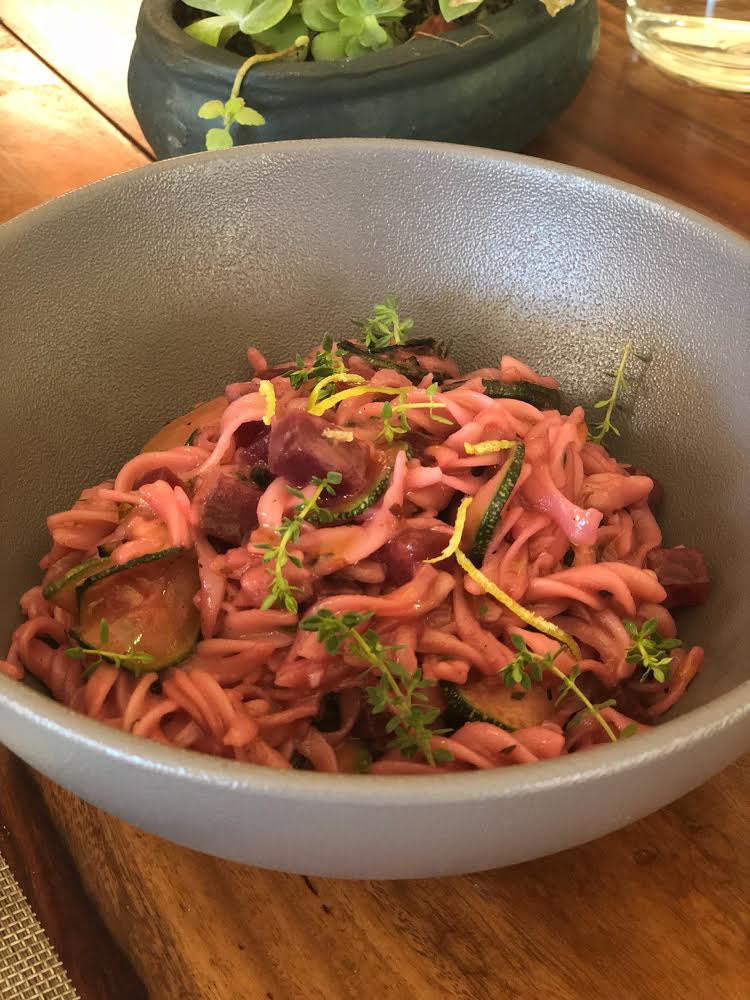 Beetroot Prawn Pasta – rice pasta with prawns, thyme & zested lemon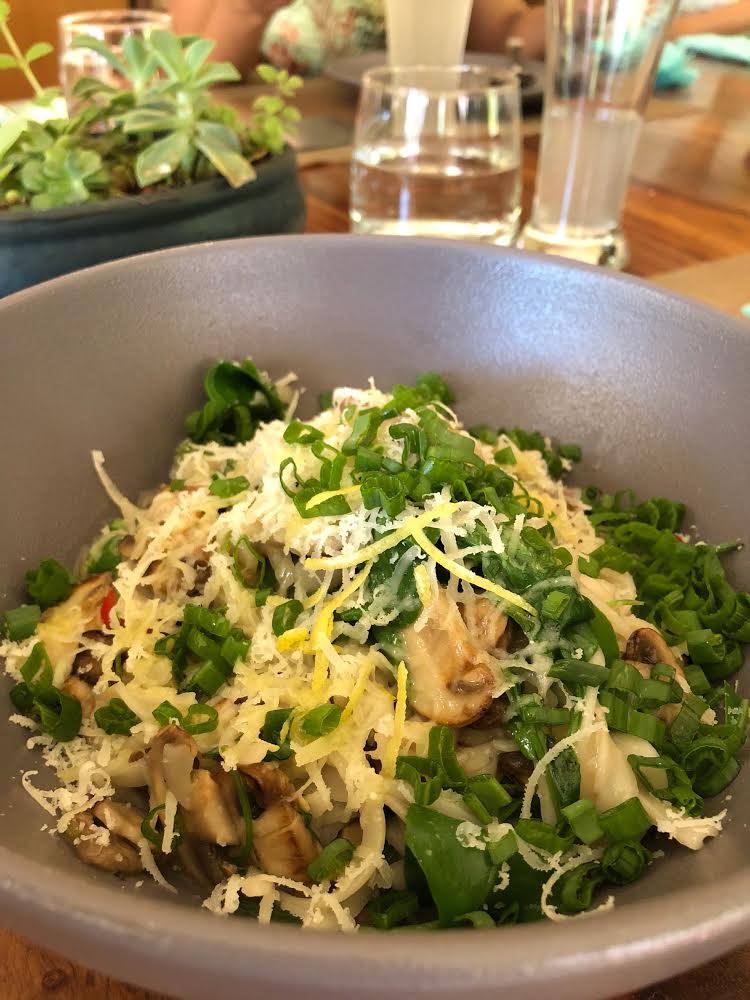 Jalapeno Mushroom Pasta – tangy mushrooms, baby spinach and Jalapeno spiced pasta with parmesan & lime
I loved them all – each dish was starkly different from the other. Even though I'm a hard-core non-vegetarian, I was actually salivating on the vegetarian dishes too. The Jalapeno and Mushroom pasta definitely needs a special mention – tops my list !
Also, their menu has so much to offer that you cannot obviously taste it all at one shot. Therefore, I need to go back again and again. I already know what I want to try the next time i'm there.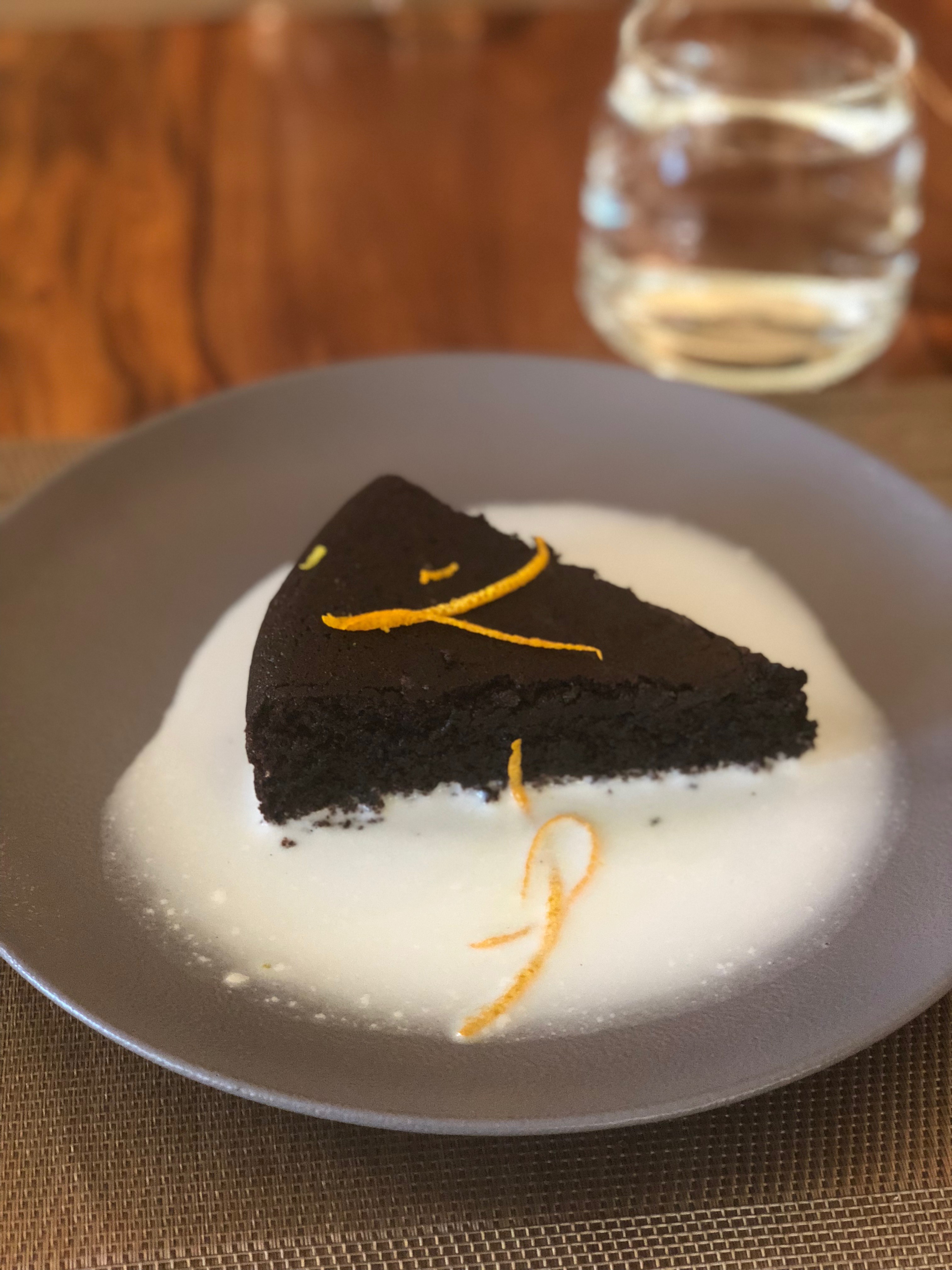 We wrapped our afternoon on a sweet note – with the Chocolate torte – from the moment it was served, we were drooling. I have a sweet tooth and can't resist so I had my first bite and it was oh-so-delish! It was awfully sinful !!It attracts you with the aroma and you fall in love with each bite.
Post lunch, we decided to take a tour of the beautiful space and get tons of pictures clicked amidst the greenery. Do not miss the terrace, just for a glimpse of the amazing work that Omal does here with the gardening – apart from managing the operations at Forage. We couldn't get enough of it and i'm sure you guys will love it too !