I have been yearning for a product that would protect my hair from the harsh UV rays, for a long time now. And I'm glad I got to try the Sol Do Rio range from Cadiveu India at #JCB salon.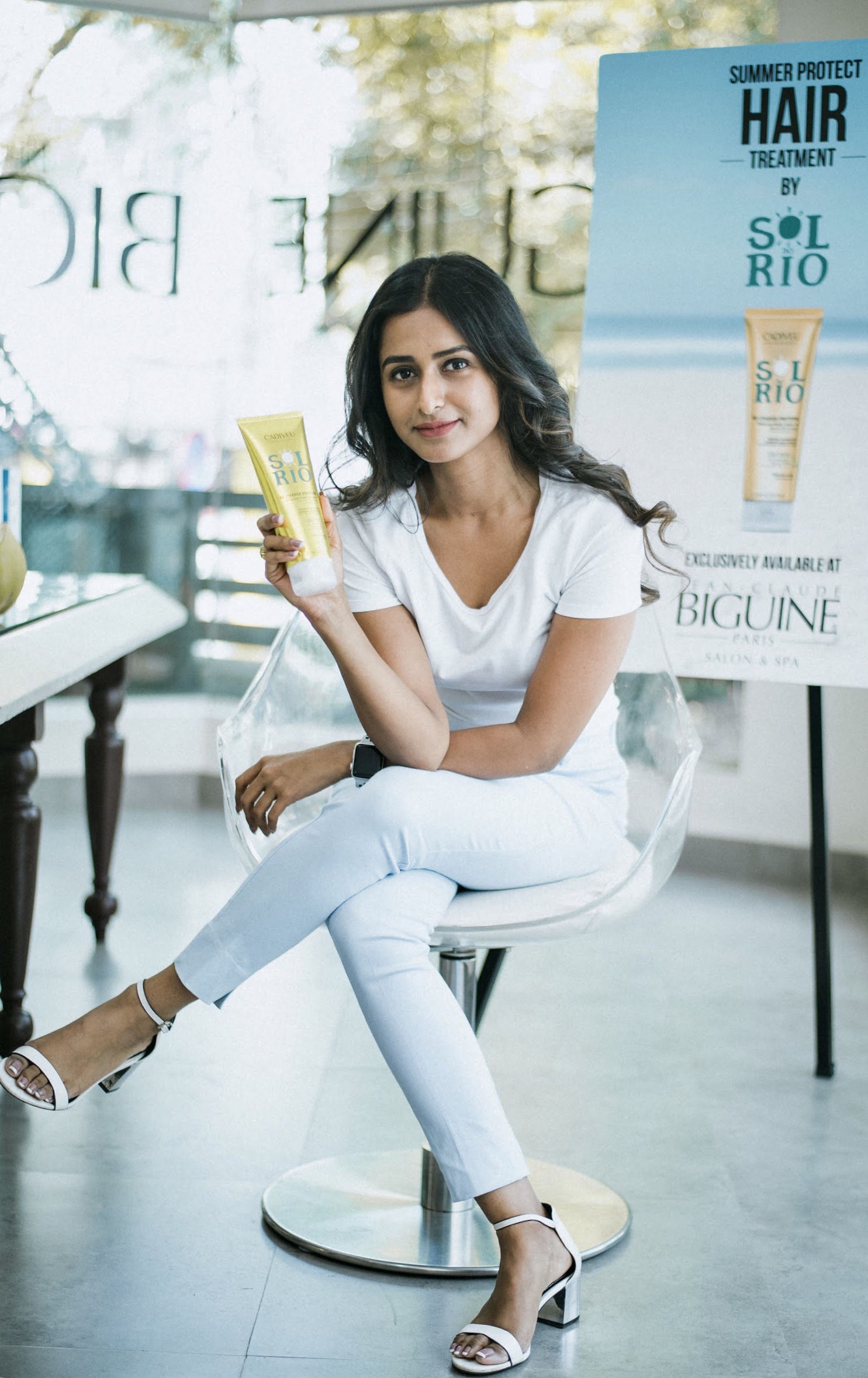 I had a consultation with the hair expert discussing the day-to-day challenges I face with managing my hair, especially in the summer heat and how to cater to them.
Post hair wash and conditioning, the leave in mask #ReChargeProtein was used all over the hair and left for 20mins to work it's magic. Then it was rinsed out and the leave on serum was used to add some sheen and give that perfect beach wave finish.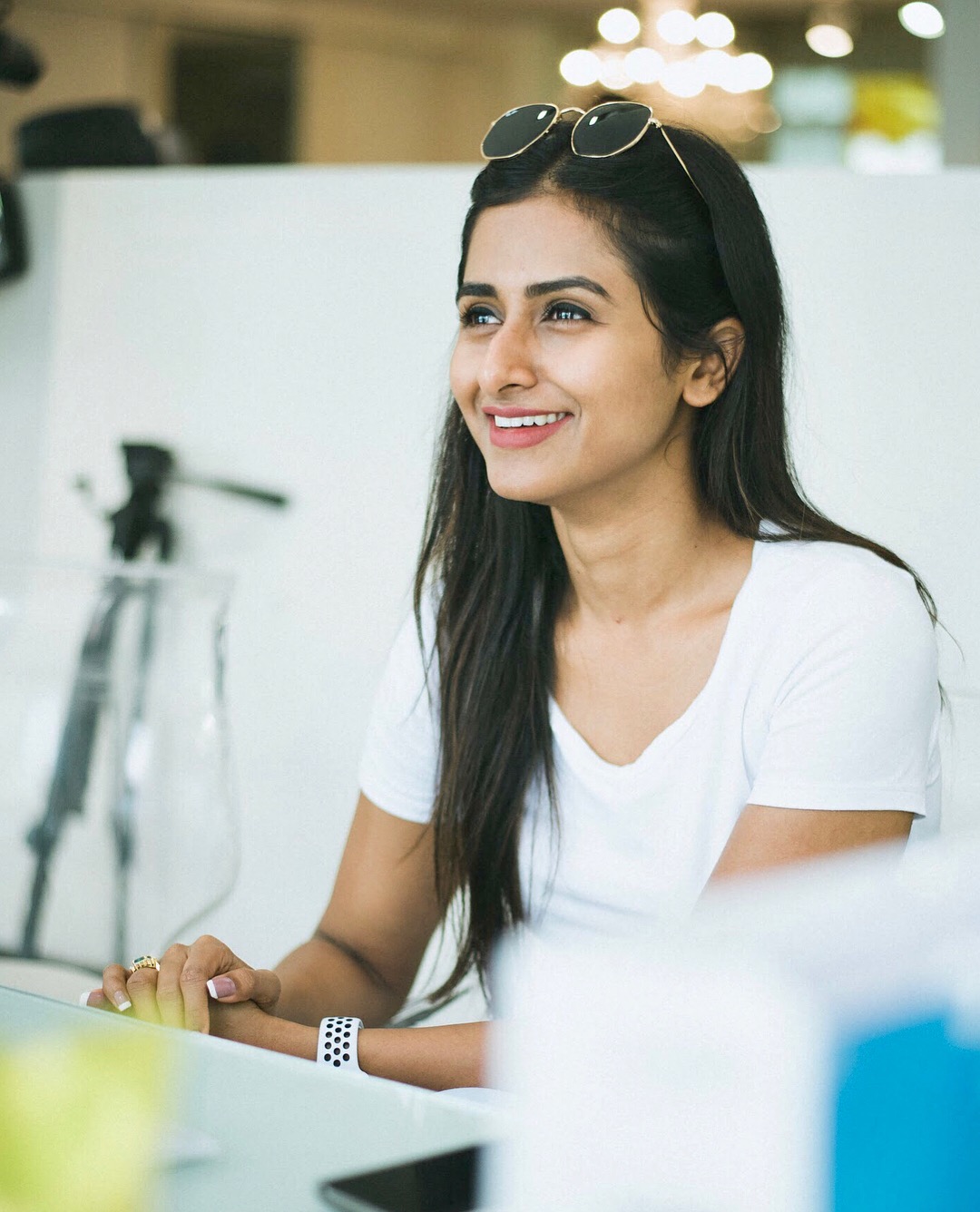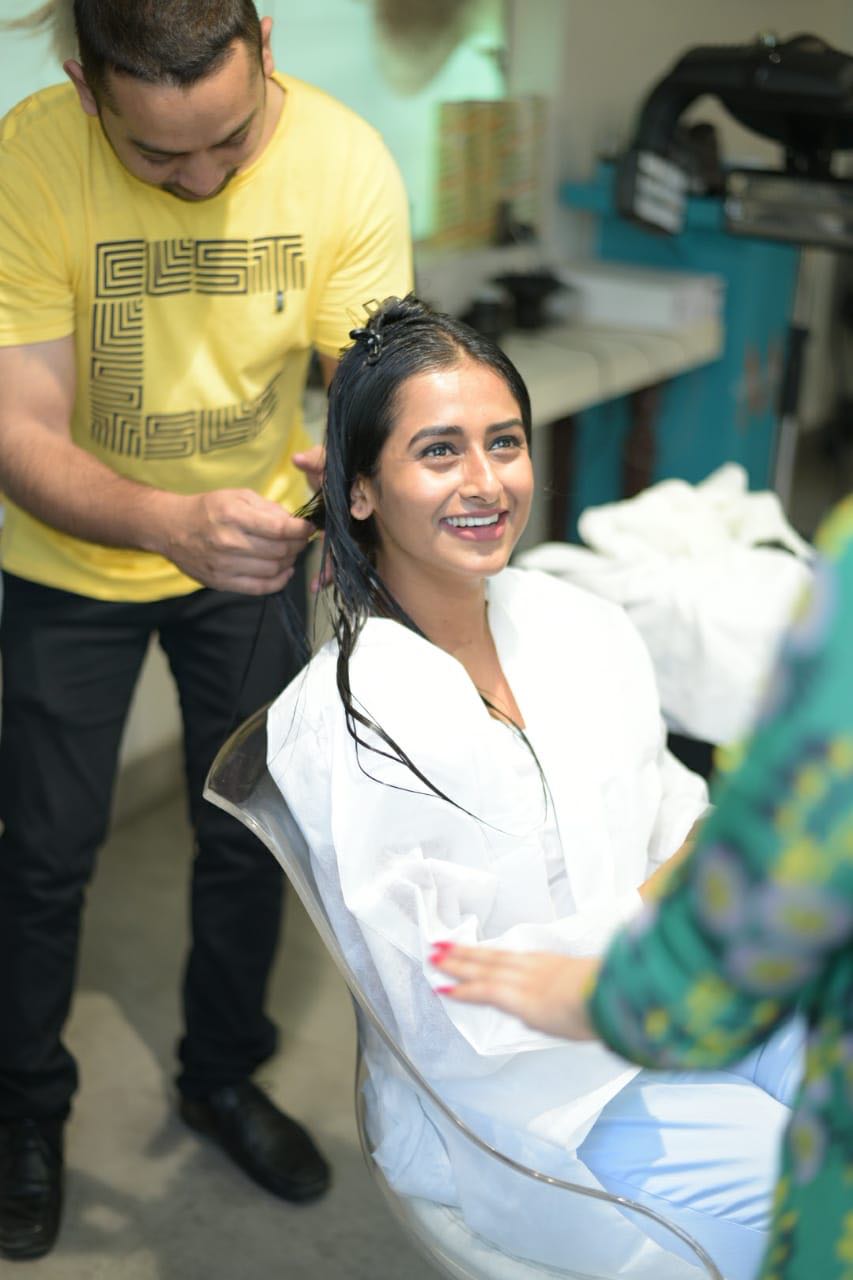 Cadiveu Professional has introduced to the Indian market Elements; the first professional range of hair care treatment which is eco-friendly as it's free from sulphates, petroleum, silicones and parabens. The treatment is a non-aggressive formula with maximum active concentration and guaranteed hair penetration.
Cadiveu Professional "SOL DO RIO" has been inspired by nature to provide upto ten times more healthy hair against fragility. "SOL DO RIO" is enrich with the magic potion of 21 Amino acids – which restructures the hair integrity, making hair strong and brake-resistant + Coconut Water – which is rich in minerals and Vitamin C is a potent antioxidant capable of promoting maximum nourishment, UV Protection – protection against the damage from harmful rays. Gives long lasting color and Anti-Pollution – it creates a defence shield against external aggressions and prevent green hair from a pool.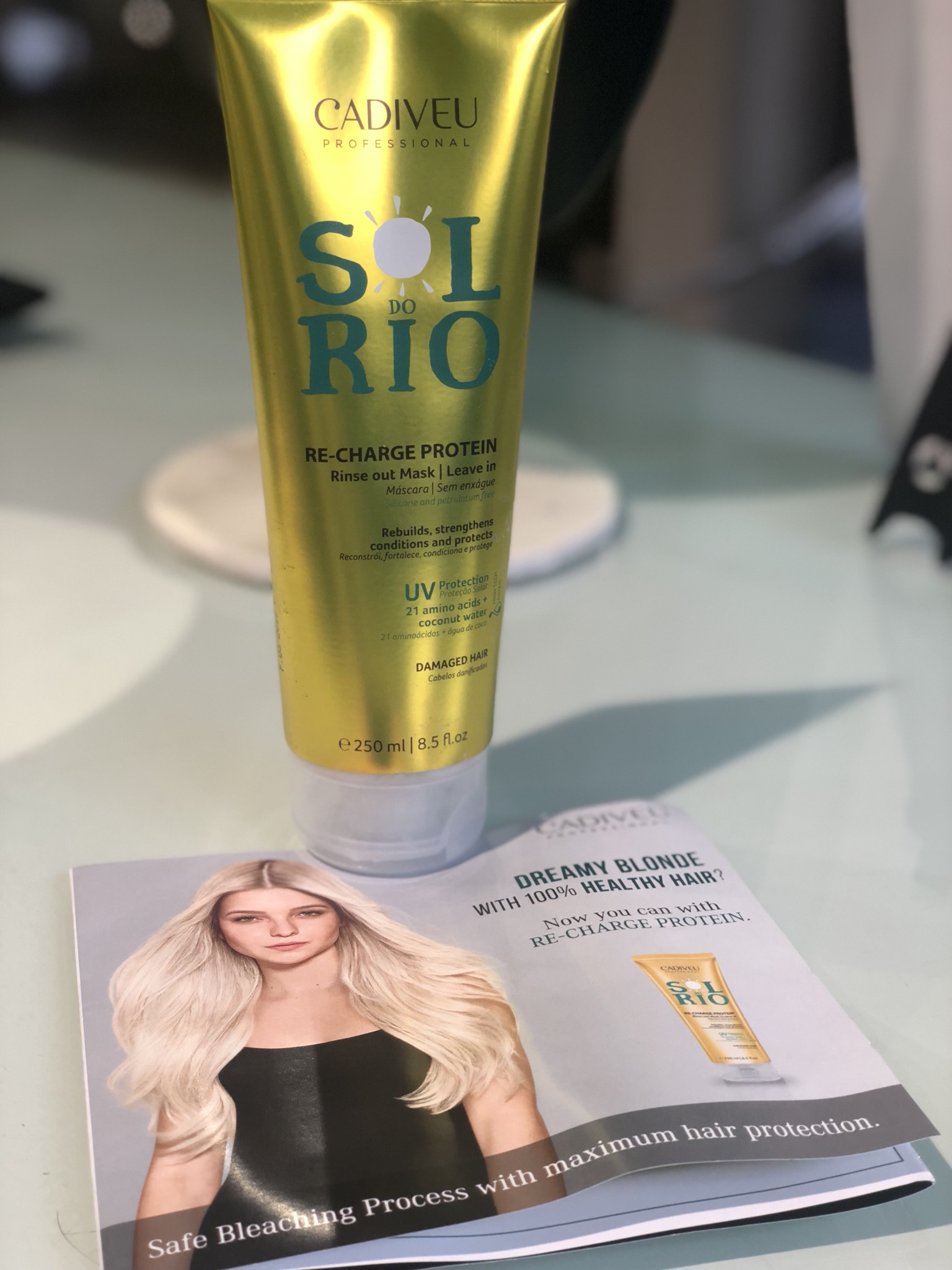 The SOL DO RIO treatment consists of the the following products:
1. Re-Charge Protein – It's a 3 in 1 formula (Mask | Leave In | Pre Bleaching) – It has no silicones and petroleum and it prevents cumulative effect. It replenishes the essential nutrients, leaving the hair finer feeling new from the roots to ends. It coats the cuticles. Provides lightness and radiant brightness to hair. This ultra concentrated potion rebuilds hair with an extreme damaged cortex.
2. Beach Waves – It consists of UV protection + Coconut Water. It has a long lasting effect, prevents fading/yellow blonde hair and moisturises and softens the hair. It creates waves and big beach style for hair movement.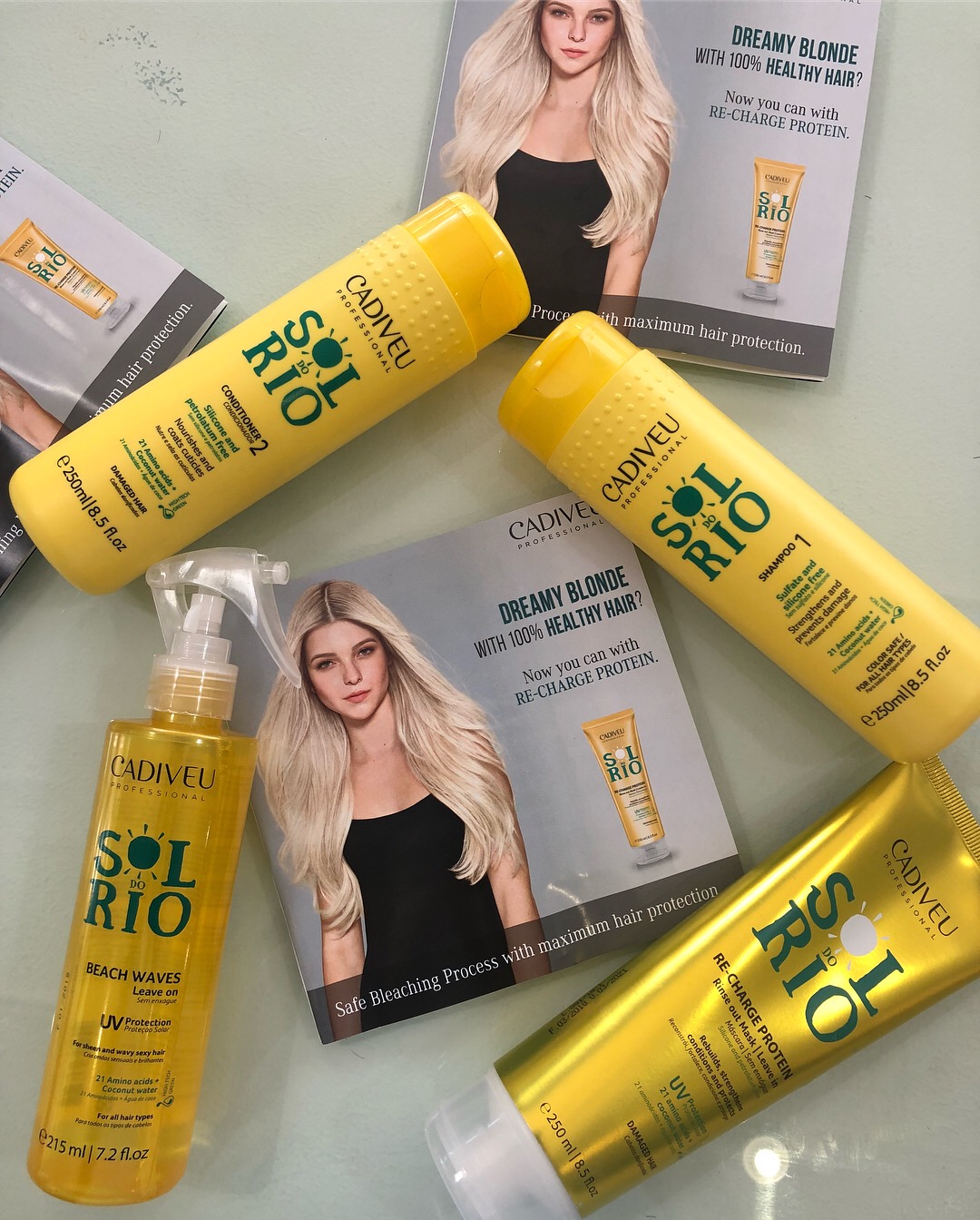 The result is protection from UV rays, it creates a shield against pollution which makes hair hydrated and healthy from the roots to the tips.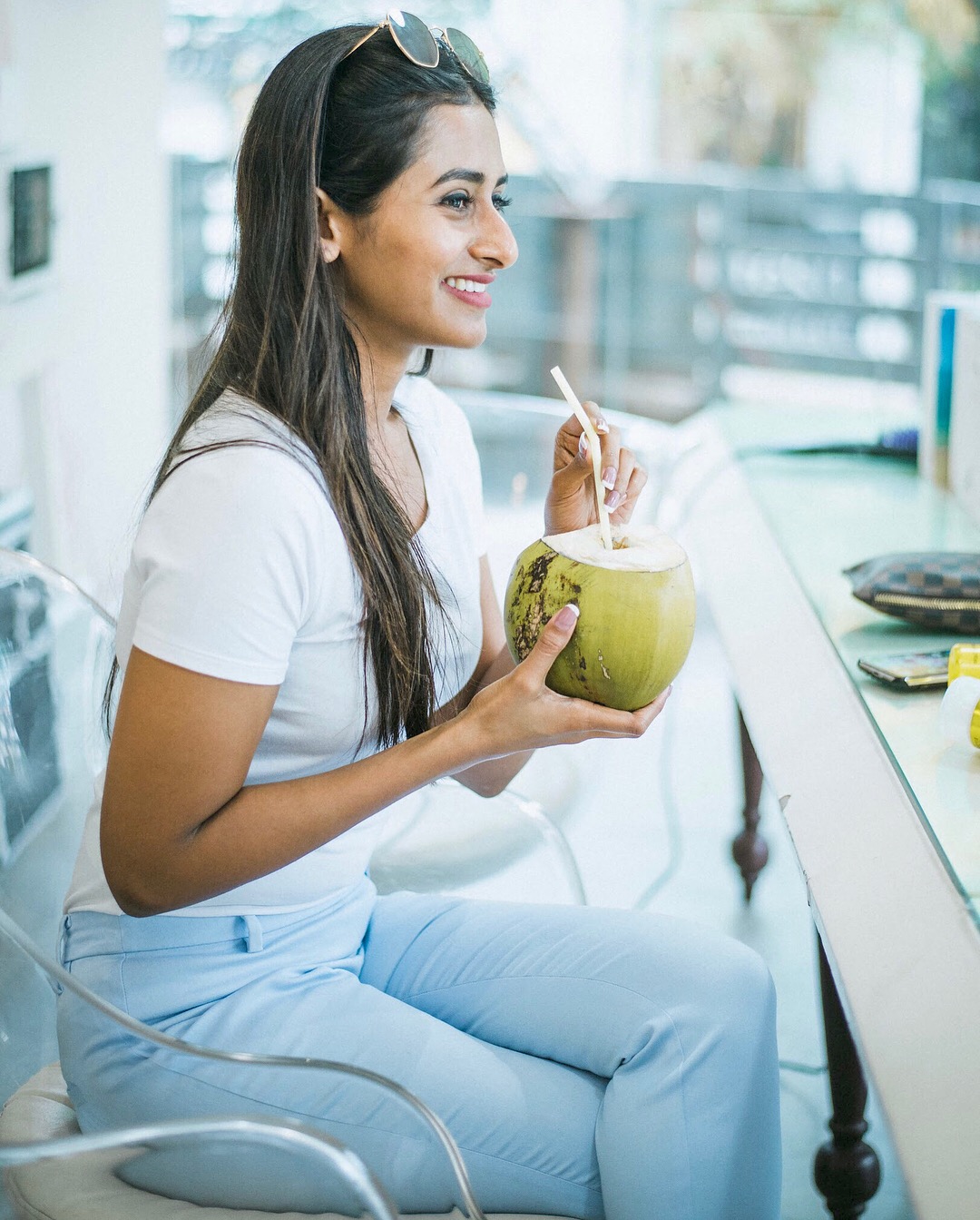 The whole treatment consumes about 40-45 minutes for the perfect end results and it will long last upto 5-6 washes.
Cadiveu India provides one stop solution for all my regular hair concerns. It helps rebuild, strengthen, condition and protect my hair giving it a healthy lustre!
The "SOL DO RIO" treatment will be exclusively available across all the Jean Claude Biguine salons in Bangalore.
Cadiveu Professionals SOL DO RIO "UV Protection Treatment" delivers the premium experience and fantastic results a consumer expect from Jean Claude Biguine salons in the most eco-friendly way!